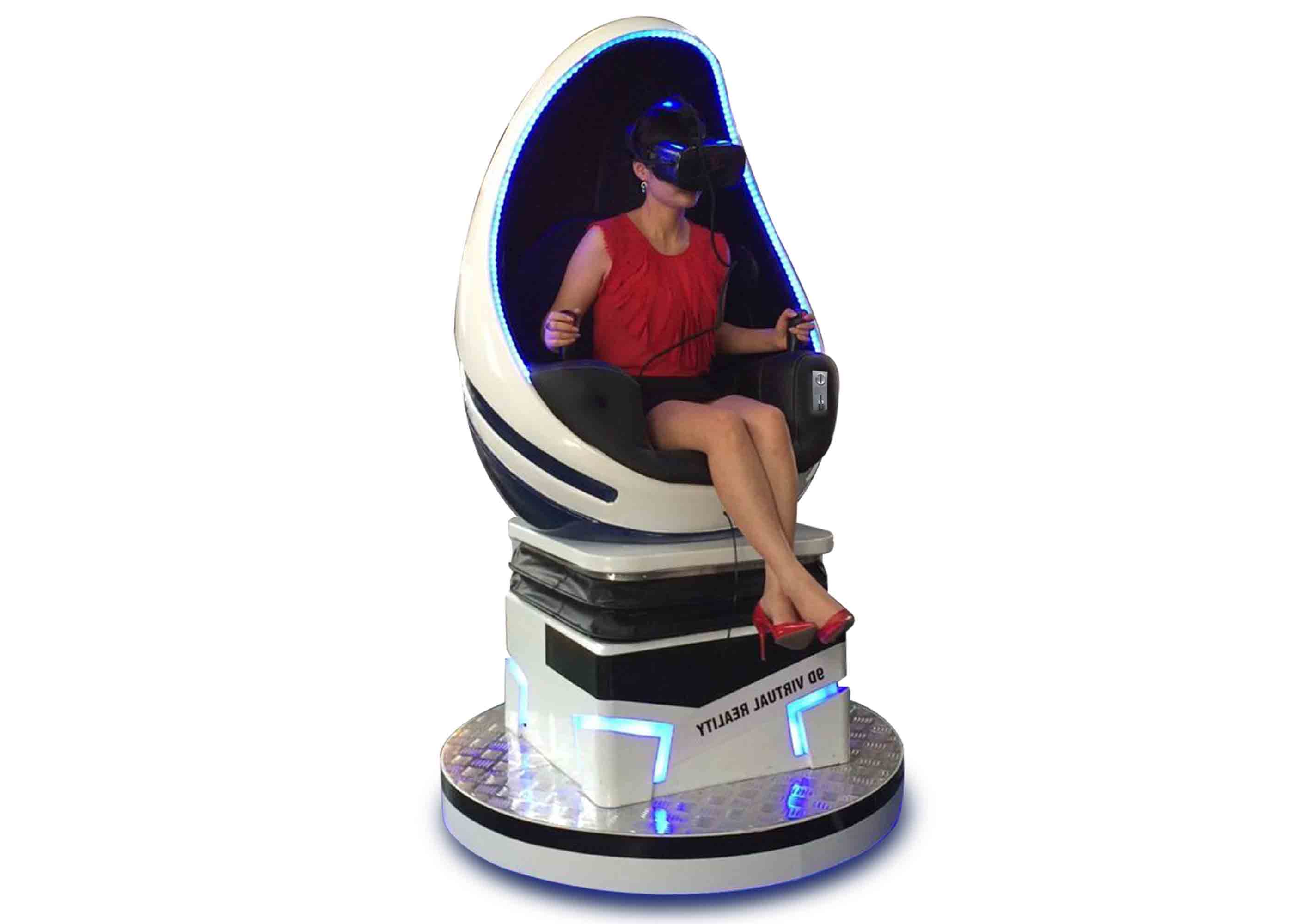 Among all 9D VR games equipment, egg chair VR games are the most basic, classic and popular game machine.
Egg chair VR games specification:
1. With 360 degrees rotation can be played by joystick of egg chair VR games
2. Golden/blue/black with white color, leather seat
3.1seat/set;
4. 720-degree freedom
5. Electric servo motion control platform
6. 220V,1.3KW
7.with 19inch console; 8.with 5kinds of special effect function( face air, push back,leg tickle,ear wind,vibration).
Because of these features, it is popular among different age group people
Glare effects: it gives the player a sense of science and technology; players can experience the magic charm!
Shock effects: elastic vibration mechanism simulates the real 9D vibration experience.
Fixed base: stable, safe, reliable, easy loading and unloading easy maintenance, multi-angle vibration to bring different feelings.
Intelligent operation handle —the player can experience human-computer interaction, such as walking, rotating, for left or right.
720 degrees panoramic helmet — 720 ° dynamic effects,  up and down, left and right swing, rolling rotation, precise and precise action control, with the internal rotation of the warehouse, bringing the whole immersive gaming experience,
Massive Videos -there is more than 100 novelty, like Virtual Roller Coaster, Racing Racing, Simulated Flight, Sled Athletic and so on
VR games egg chair is small size, so it saves rent cost;  it has many advantages, like low operating cost, easy operation, lower risk, easy installation, and maintenance. it can be applied to shopping centers, parks, theme parks, school surroundings, cinemas, hotels, etc; as long as there is a place where there is a business.
Due to original factory, we can make a logo for customers on the machine.
Because of VR, we can explore every wonderful creation of our world, broadcast the moment at present, predict the future.
Since VR entertainment is a new trend for an entertainment center, egg chair is the best selling in 2017, who get this business first, who is a winner.