Ninja course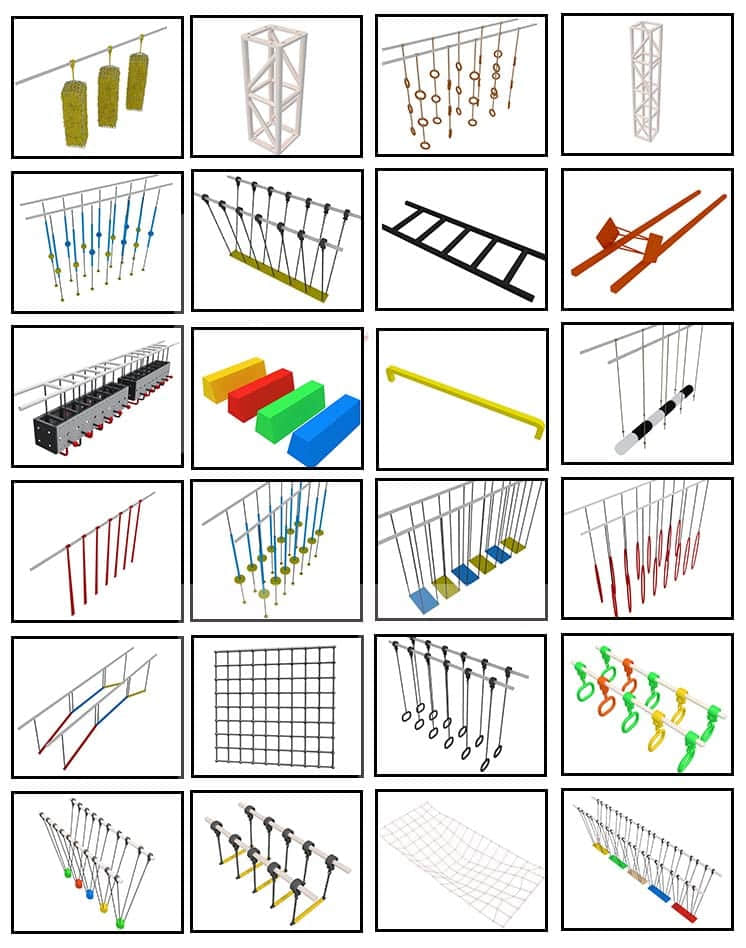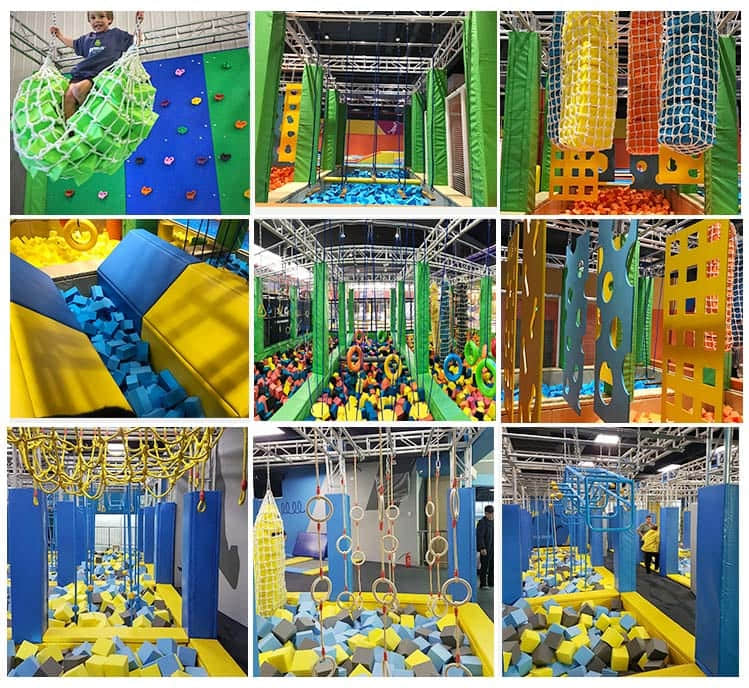 Ninja Warrior Course
Originated in the famous American television program "American ninja warrior", aroused great interest in the United States. Soon, it is introduced to some indoor playground, amusement parks, trampoline park, which allows ordinary citizens to train, compete and unwind in a safe environment.
Ninja Course is a kind of obstacle courses that challenge and improve the strength, endurance, coordination, agility, and balance of young and adults alike.  This is not only full of great fun but also challenge people's physical limits exercise their own will. After conquering all the obstacles, you can call proudly yourself the Total Ninja.
The material of Ninja course
Tube material:  Made of aluminum or iron
Vinyl Cover: 0.55mm thick, UV protection, any color is available
Safety Net: Polyethylene or Polyester materials
Frame load-bearing: Each 5m single frame can load max 500kg
Installation of the ninja course
Installation instructions: complete the installation work by yourself.
If you need, we can send a professional installation work team to your country, to assist installation guidance.
In general, the ninja course is one of the most popular indoor playground equipment. Unlike toddler games and structure games, it requires more strength, brave and challenge. Without a doubt, children will like to experience this new game full of obstacles. Therefore, the operator should add it to your comprehensive indoor playground.