rope course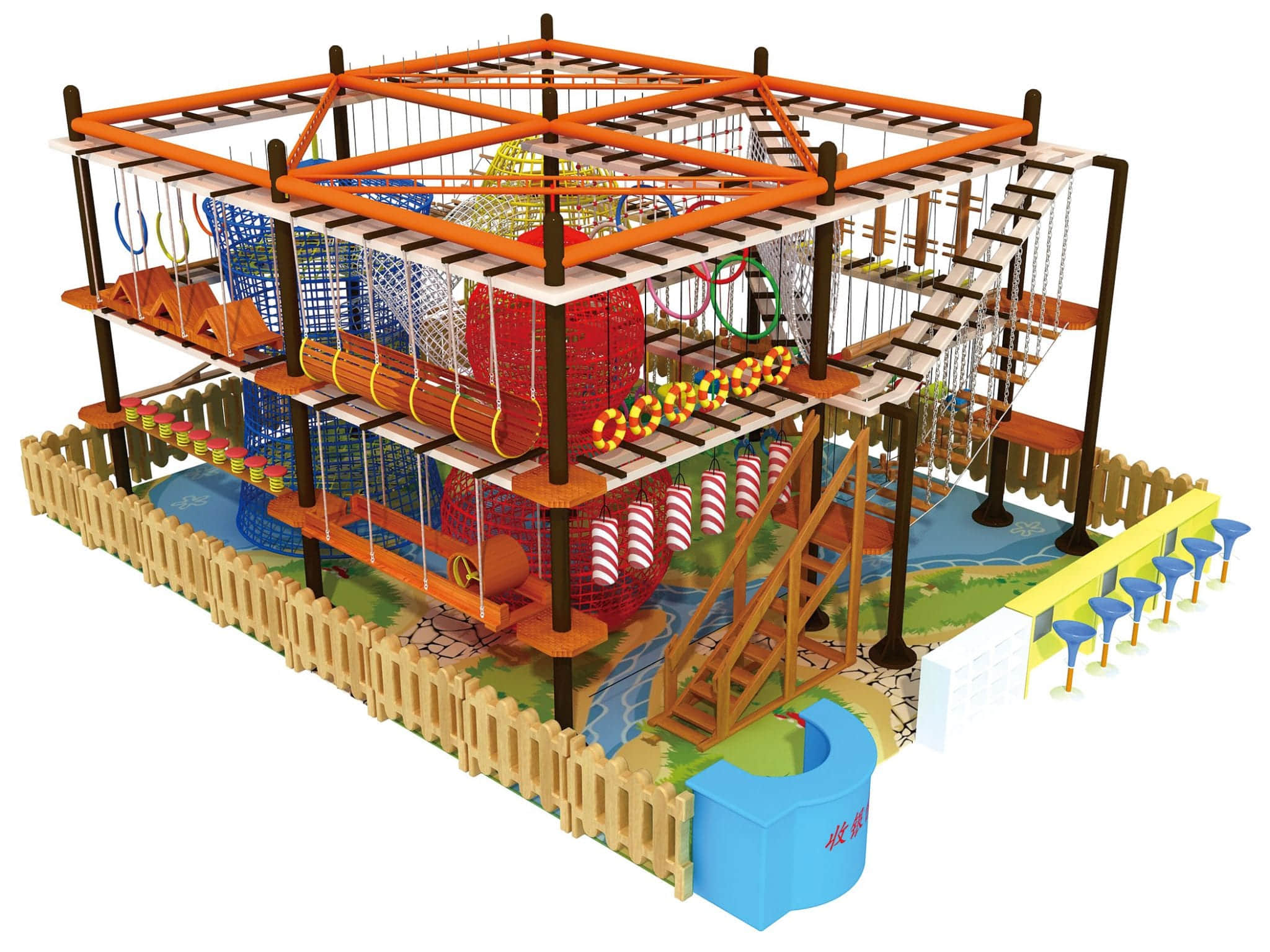 The rope course is a healthy and fashionable indoor experience project for teenagers. It introduces international popular expansion concepts and integrates sports, bound training, entertainment, and education.
The concept of the rope course
The Children's adventure course is an indoor project that draws on foreign children's development projects and is independently innovative. It is a new type of highly integrated children's playground. The rope course is designed according to children's characteristics: drill, climb, slide, roll, swing, swing, jump and other nature designs.
With the development of society,  people focus on children's quality education. In order to meet the needs of children's quality education, we design and develop the rope course not just for amusement purpose but also an innovative whole-sport expansion.
Totally different from the existing domestic children's indoor playground equipment. It will subvert the public's definition of children's play facilities and will lead the children's play industry. The new development trend of the new era.
The effect of the ropes training course
The children's expansion course forms a new generation of children's activity center, at the same time, it is conducive to the full play of vitality and imagination and fun. It is conducive to raising children's psychological strengths such as fighting for strength, being unwilling to lag behind, brave to expand, solidarity and mutual assistance, so that children grow up healthier and happier; meanwhile, it is conducive to cultivating children's courageous, tough, tenacious personality and speed, strength, balance, coordination and other qualities, to achieve physical fitness, brain puzzle effect.
List of games in the rope course
The ropes course playground can include many different challenging games: balance bridge, birds nest, space tube and so on. The following is the list of games, it can give you some ideas for rope course playground equipment. It is renewing very fast, so children will have more challenges to experience.