How to solve the business pain of claw machine?
How hot is the claw machine?  In shopping malls, cinemas, indoor playground, subways, even in alleys, you can see this self-service terminal with dolls. Everyone knows its strong ability to absorb money. But how to solve the operating problem of the claw machine? Which startups can be the dark horse?
We will address these issues below. In recent two years, mini KTV, self-service charging power, self-service coffee machines are developing rapidly. Claw machine is "veteran", its operation bottleneck and pain points are gradually exposed as self-service terminal.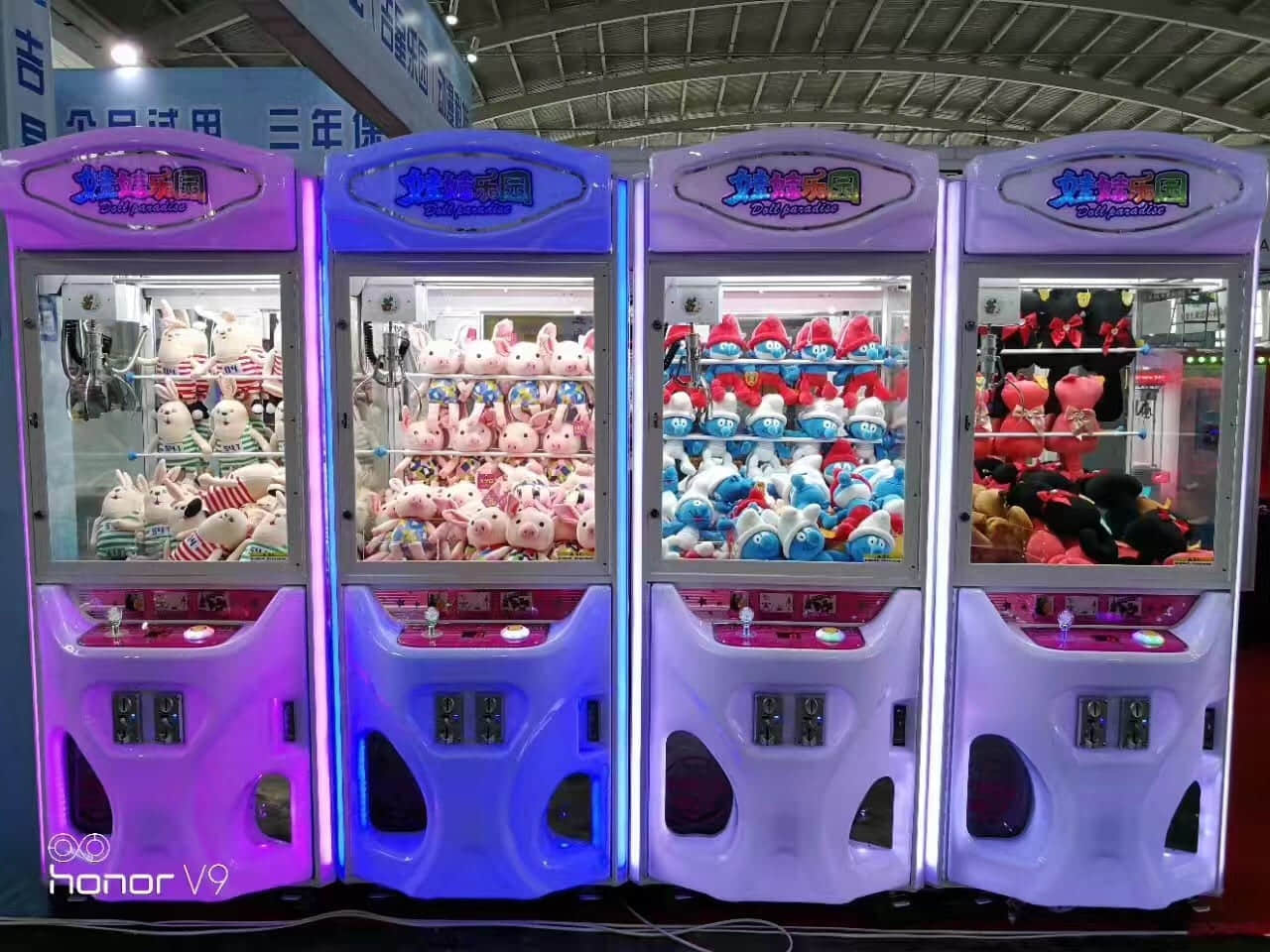 1.The  market is profitable
In the early 20th century Europe, the "Claw Machine" appears in the form of candy vending machine; In the 80 's, Japan began to develop a real sense of the claw machine and then swept to Taiwan.
By 90's, claw machine introduced into mainland China. Before there were mainly fighting, shooting and sports games in the gaming hall,  only young boys are interested in them.
The new claw machine meets the needs of different people, including young women and children. If people choose a good location and operate well, the profits are very considerable.
2.What are the operation problems
So many small businesses flock to the market, because of hot market demand,  less investment, and high return profits.Nowadays, with changing of consumption pattern, people find more and more operating problems of the claw machine.According to market research, these are operation problems.
1. Coin-money exchange trouble.
If the player wants to start the game, he has to go to the cash machine or pay by mobile, then he can exchange coins; by doing this, it may lose some consumers. For operators,  on one hand,he has to increase the cost of the current machine; on the other hand, he has to count a large number of coins and paper money every day.
2. Less innovation.
The current claw machine is mostly original joystick play, but it can not give consumers a fresh experience. So people like to play other new games, like novelty scissors machine, putt machine, etc.
3. Lack of confidence.
After knowing " adjusted crawl rate ", the player loses trust in the claw machine. so, the player quit the game, or even keep a distance from it.
4. Low quality of the gift.
The gifts are more important than the look of the claw machine. The gifts in the claw machine are not genuine and low quality, it is difficult to arouse people's desire.
5. Old-fashioned shape.
The appearance of claw machine are mostly old cartoon patterns, also it is similar to each other. The customers will no impression on machines, they will lose interest in them.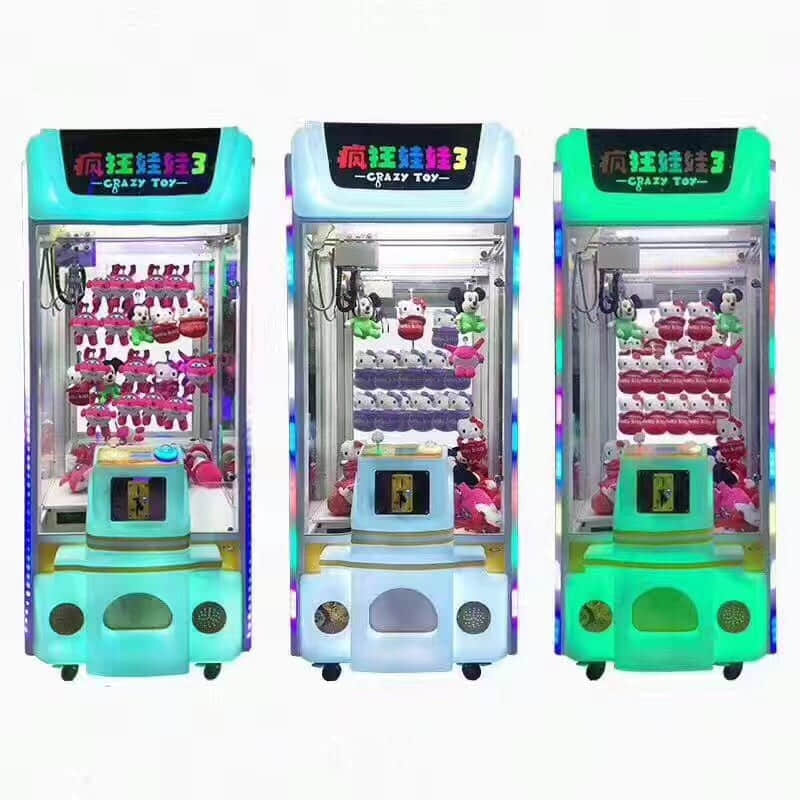 How to break through the operation pain of the claw machine?
Facing so many operating problems,  how to break one by one?
1. Mobile payment
Due to the popularity of mobile payments, emerging companies are also starting from this portal to achieve mobile payment and management.Mobile payments permeate every corner of life, so fewer people take cash at hand.
The players no need to exchange coins to play, just scan two-dimensional code, he can pay directly and start the claw machine.For operators, mobile payment and back-end systems can improve operational efficiency; remote monitoring of the claw machine, get real-time transaction data, save human and material resources are possible to achieve.
2.  Play Innovation
As mentioned above, because of the "  adjusted crawl rate" problem, consumers reduce trust on existing games.Innovative play, for example, remotely manipulating claw machine through a phone, can enhance the consumer's experience feeling.It also caters to consumers ' changing mentality.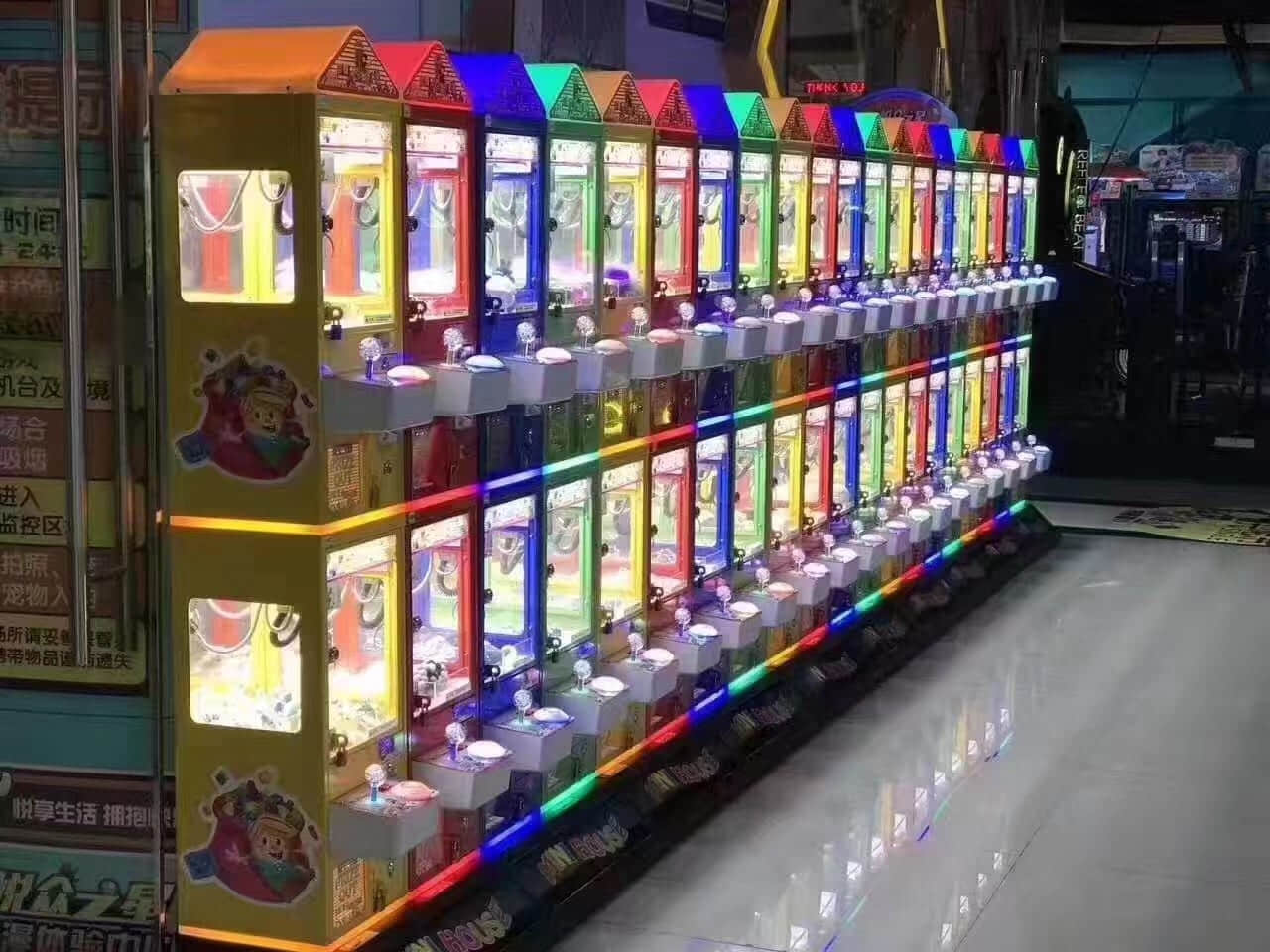 3. Genuine Doll
General situation, the genuine doll price is relatively high, if there is no cooperation channel, operators need to undertake a large procurement cost.Therefore, it becomes very important to build their own supply chain and reduce the cost of purchasing.
4.  Appearance upgrade
The makeover of the claw machine more intelligent inside, and also need to make the appearance more attractive.Gradually, we also see many different models of claw machines in the market, like small trains, airplanes, phone booths, etc.
5. Opening  new channels
Channel is the most important factor for self-service terminals. shopping malls, commercial real estate, Subway, catering, cinemas, etc, they are all new channels.This is the cooperation of different industries. In addition, the combination of claw machines with other industries is an important method.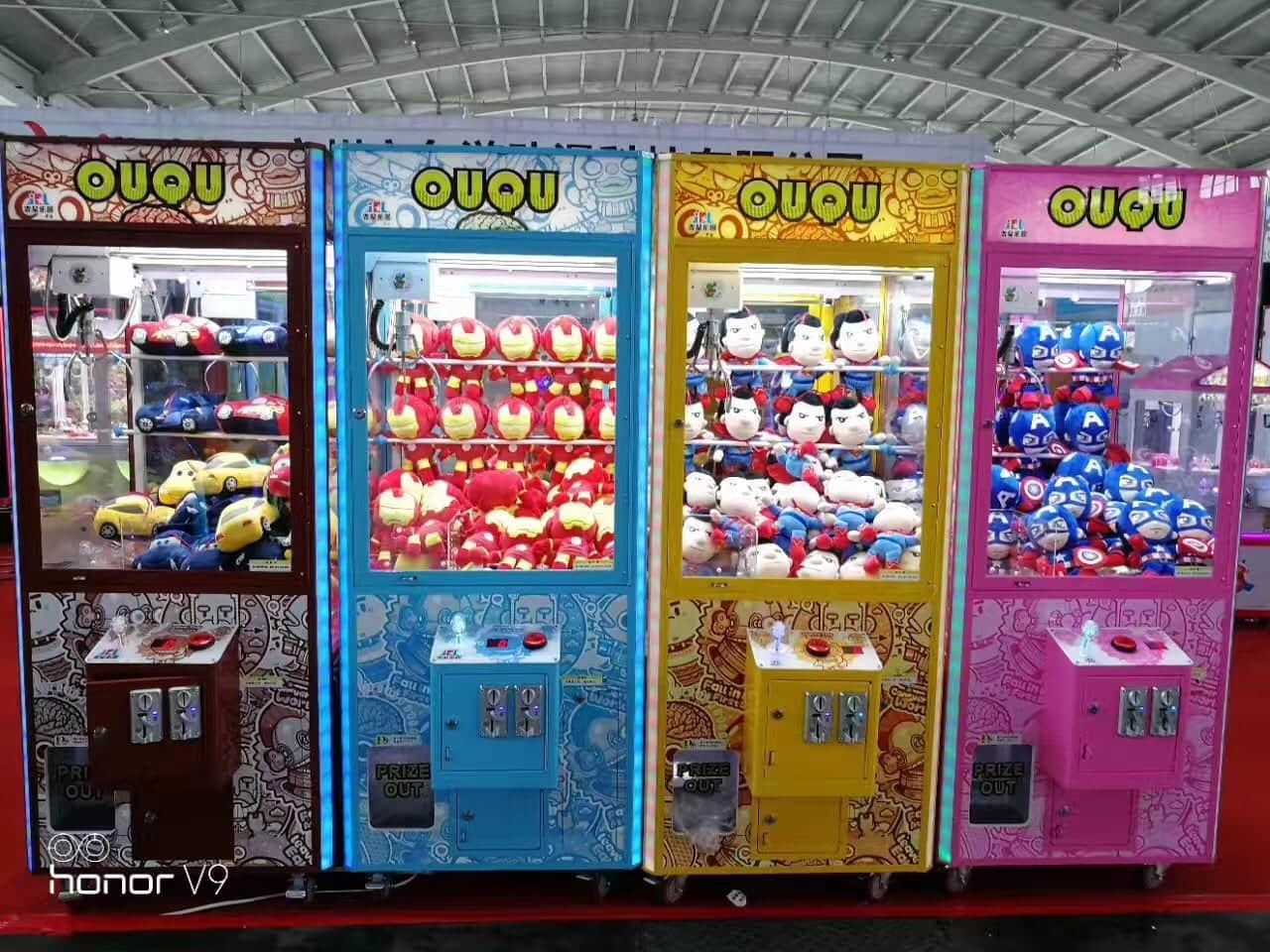 Future development Prospects
At present, claw machine is in the bonus period, it also has a huge profit space.
In the future, every claw machine will be a network terminal. Operators no need to be on-site, they can view revenue data and fault situation through the mobile phone, and remotely control, maintenance. Claw machine is similar to other self-service terminals, itself is the channel; so, in the profit model, operators can also  cooperate with any other business, for example, by giving other public numbers "suck powder", download app to increase user volume, online games win business vouchers and other activities, rebate to consumers, while increasing the operator's advertising revenue.
In addition, operators can further improve the efficiency of the line under the function of LBS positioning and integral mall, be using the two-way diversion mode under the line, build up the healthy development of the entertainment Network ecological circle.
In short, keep renewing of products and playing, it is not difficult to make money.