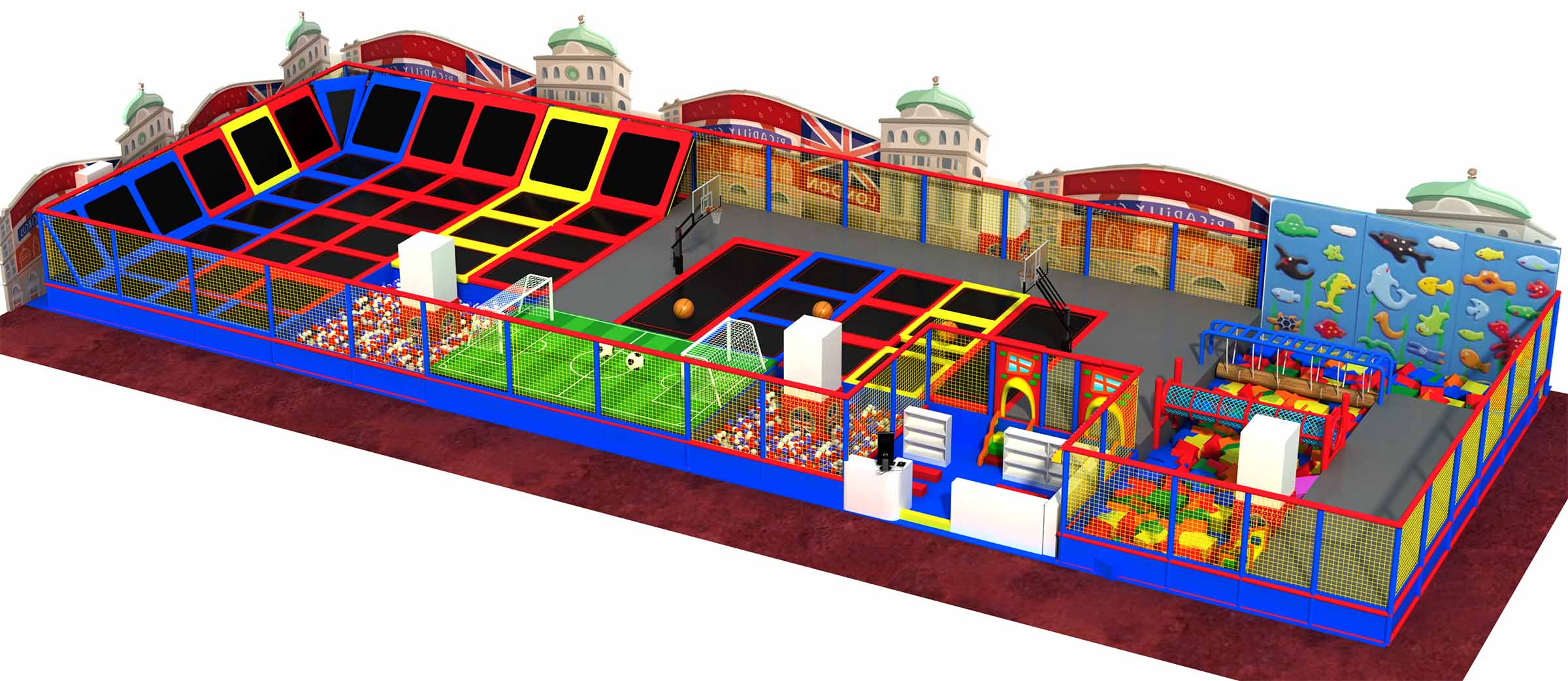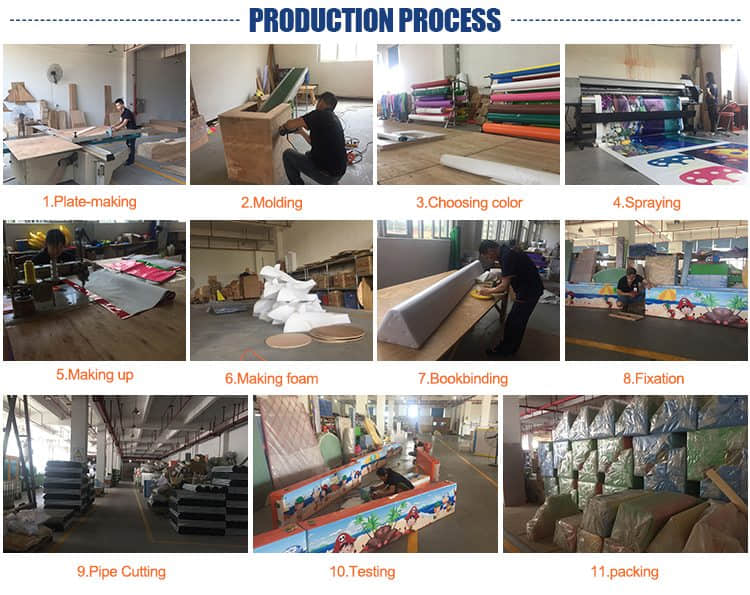 This design is 1,000 square meter and includes different play zones, we will give a brief introduction to these zones.
Play zone of the indoor trampoline park
The biggest size of this indoor trampoline park is the free jumping area. People can jump on the flat trampoline zone or jump on the slope trampoline zone. In this play zone, it no needs professional skills, people just play freely and jump to anywhere.
Next is a football play area. It needs people to work together and win scores for his own team. It is a good play game fro indoor trampoline park.
Basketball play zone is the most popular game zone. Players jump on the trampoline and they will perform better than playing on the basketball court. Players jump higher and finish slam dunk perfectly, therefore, people enjoy the feeling of success, this is the very reason for its popularity.
The climbing wall is an important play game. It is usually designed for children 6-10 years old. Children will fall into a foam pool if they do not climb steadily, so it is not only safe but also funny when children are surrounded by various colors of foam.
Ninja Course is by far the most powerful and exciting attractions to the indoor trampoline park. It requires more challenge for players to go through each obstacle.
It is necessary to plan a toddler area. You need to provide soft plays, foam pit, ball pool and other toddlers indoor playground equipment.
Indoor trampoline park enjoys popularity by kids and elder people, teenagers, adults. Everyone can simply jump as high as possible to relax. To let customers have fun, the ceiling height of a trampoline park needs to be more than 5 meters.  For a larger area, it can also have separated spaces for dodgeball game and professional jumping area.