Soft play frames, also called 'Jungle Gyms' or 'Play Cages', are built with steel frames and wrapped in soft foam and PVC. It generally caters to children of the ages around 5 years old and above.
Soft play frames
The steel framework features a 1.2m x 1.2m grid system, which is the best method to maximize the playing capacity and building space.
We also design the tiers to a height of 2m (wherever possible). The height allows adults to enter the Soft Play Structures to help in supervision, in case of emergencies, and for cleaning.
Soft Play Structures are usually between 2 – 5 tiers and would involve a multitude of different play features and routes. Our designs are created to maximize the WOW factor and the visibility of these specific features.
Learning during playing the soft play frames
It's a well-known fact that learning through play is how children make sense of the world around them. Soft Play Equipment should always be interesting and stimulating, so it can provide very valuable learning aid.
We have recently released a range of new Soft Play games, which will keep young children stimulated.
Our soft play equipment comes in a wide range of bright colors and shapes, it is ideal for aiding children with basic color and shape recognition.
The textured surfaces can support with special sensory needs for children with learning difficulties.
Our building blocks are ideal for innovative learning activities, problem-solving, group work and teamwork. They allow children to create a variety of fun obstacle courses and have fun completing them or knocking them over. They can be used for basic maths activities during play which can include counting and shape identification.
Soft play frames varieties
We offer a variety of different soft play equipment which is great for several activities. The soft rockers are great for young children to sit on and play in their own imaginary world.
The soft floor mat provides a soft-landing spot for physical play and can also double up as a resting place for tired children.
The soft seating flower can act as a relaxing place for children to sit and enjoy reading a book or to play in a padded and safe place.
Soft play frames quality
Our soft play frames are made from high-quality, high-density foam which is resistant to bending, sagging and twisting.
The soft touch vinyl fabric is easy to clean and only requires and damp cloth to wipe down and maintain. They are durable and fire resistant which makes them ideal for use in any learning atmosphere.
The high-quality full-color print on the vinyl covers makes a bright and detailed, long-lasting and attractive design, which will help to stimulate curious minds.
Soft play frames safe inspection
The normal running of soft play equipment directly affects the child's personal safety, and also affects the normal operation of the children's playground. In order to provide a secure environment, we must pay attention to the daily maintenance of soft play equipment. So what should we do when we have a daily check on children's soft play equipment?
Check  connectors
The connectors matter firmness of the whole indoor playground equipment, operators should always check whether the connection parts are loose or not. Once finding something wrong, we must tighten in time to avoid accidents.
Check soft play frames
Soft play frames have gradually become a major form of children playground. It can maximize the designer's inspiration and also can provide anti-bump protection for children. However,  once the soft play is damaged, the exposed part will hurt children. Operators should regularly check the soft parts. Once finding the damaged parts, the operator should promptly repair them, so as to protect the child.
Check circuit
Lighting and electric playground equipment are running on power. Therefore, circuit repair work is also essential. In addition to checking aging and damage of the wire, operators also need to assure each playground equipment run normally. By doing so, it can avoid harming to children and give you better customer experience.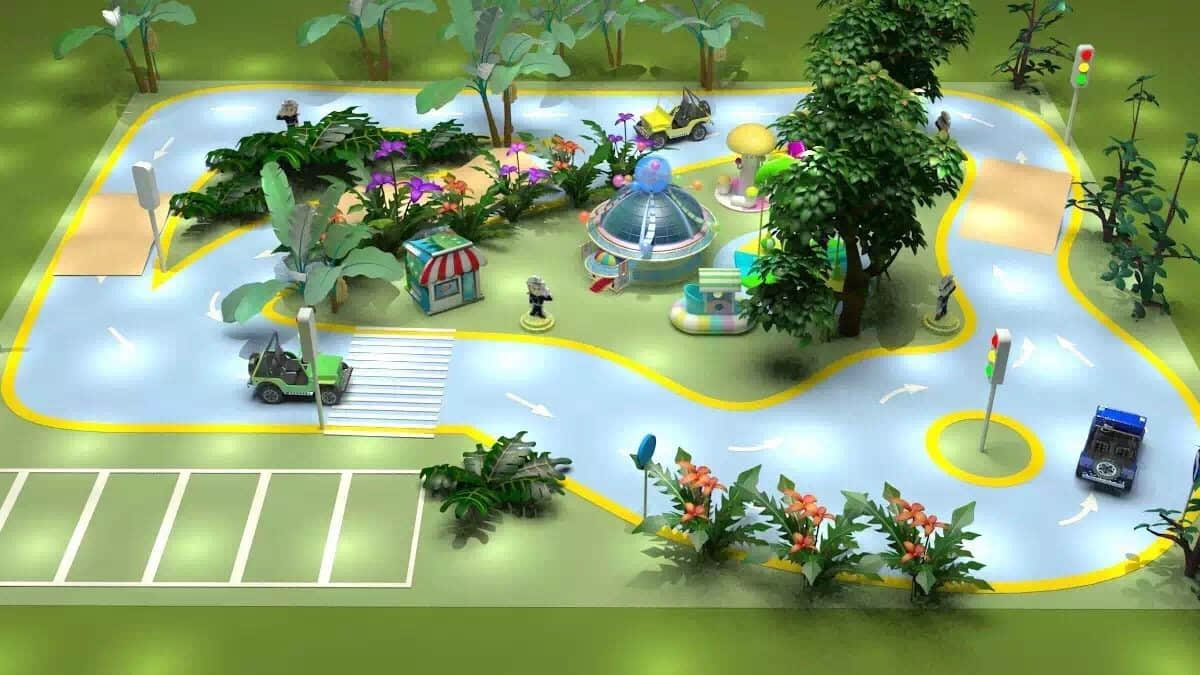 Cleaning clutter
Children will inevitably climb, roll, lie and other actions in the children playground. If there is debris on the ground, it is easy to hurt the child. Therefore, the staff needs to regularly check the site whether there is debris, if any, to clean up in time.
In short, if it is your first time to set up the indoor play area, it is helpful to know well about soft play equipment. You can choose the most suitable and popular games.