As we know, different commercial indoor playground equipment, the prices will be a big difference. Wonka playground provides some specific indoor playground designs and prices for your reference.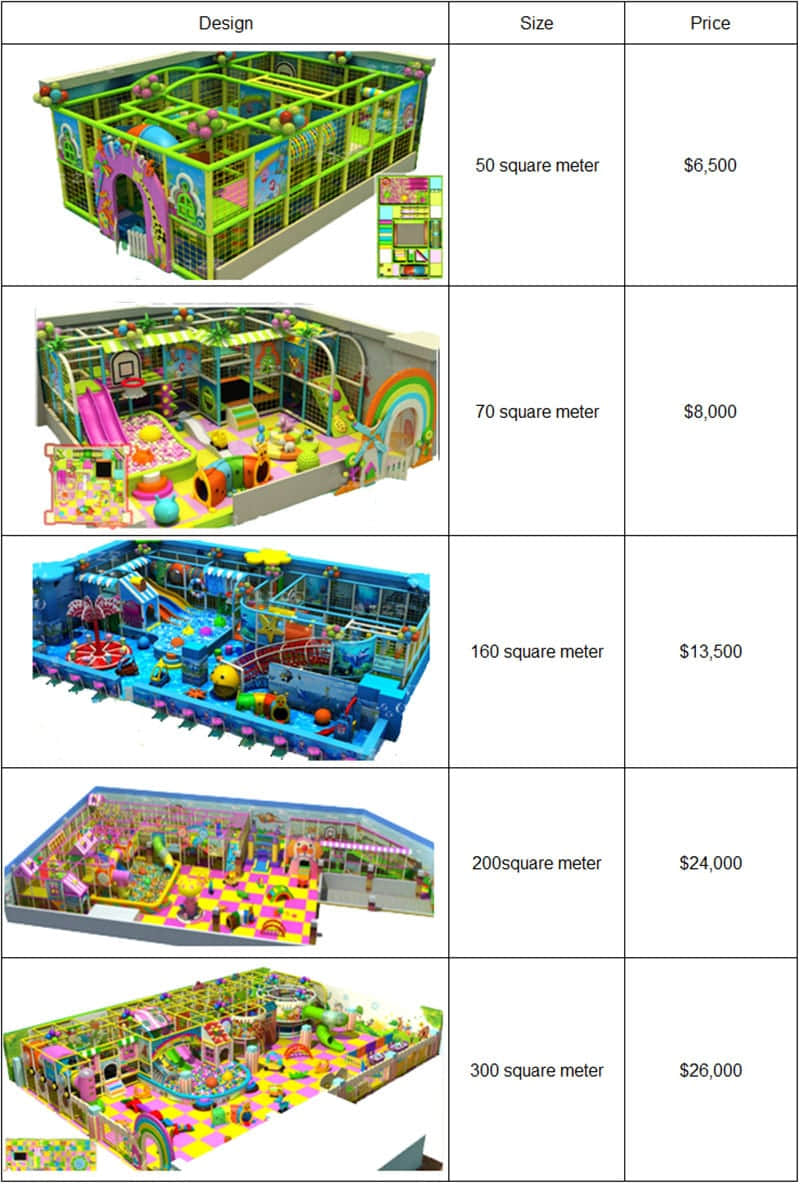 Now, let us introduce some basic information about commercial indoor playground equipment and what are the main cost included, you will have a clear budget for buying it.
Whenever children gather to play in the indoor playground, you are likely to find them squealing with delight while using the commercial indoor playground equipment. Indoor playground isn't just a great way to keep kids entertained, but also extremely beneficial for their emotional and physical development.
Unlike an unstructured game or play environment, commercial indoor playground equipment provides the opportunity for more play functions. They also encourage children to be more physically active at an important stage of their lives. The indoor playground offers an ideal environment for children to be active.
The cost of indoor soft play may seem overwhelming at first, but by seeing how to budget for it, you can find a way to invest in it.
The average cost of commercial indoor playground equipment
The indoor playground price will ultimately be determined by how many square meters your area size, how many levels and what games inside.
In general, you should budget about $100–$150 per square meter for two-level structure indoor playground; The average cost of three-level structure indoor playground equipment is between $220–$280 per square meter. For multi-level structure indoor playground, the cost can soar to as high as $500 one square meter.
This is not an accurate budget, it is referential for you. Only after you finalize the design, Wonka Playground company will provide the exact indoor playground price to you.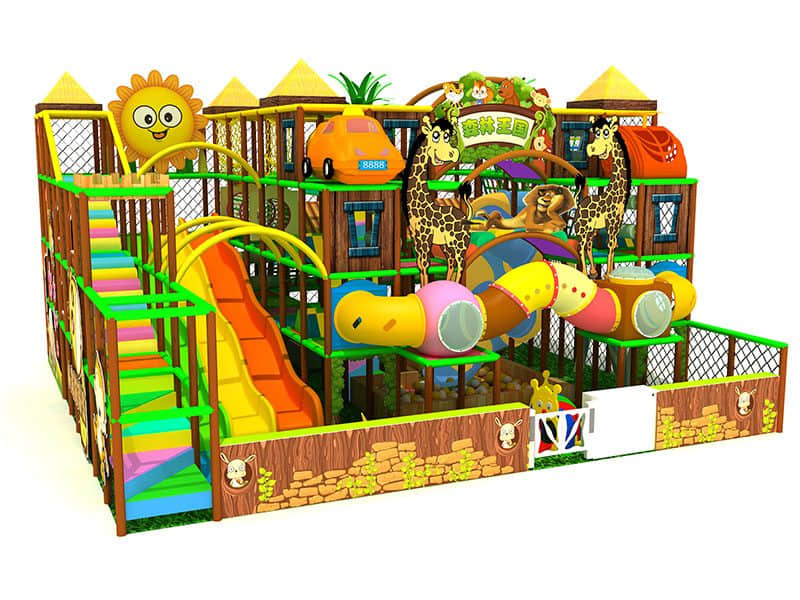 Breakdown of the commercial indoor playground equipment prices
The prices of indoor playground equipment
The equipment itself is the biggest line item when purchasing toddler indoor play equipment. It will likely take up about 70 percent of the total prices. There is a variety of equipment, and the price is also a big difference between them.
If your budget is limited, soft plays are a good choice for you. They are lower cost, and they can enrich the whole kids play center because of various play functions.
Plastic components price relatively higher than soft play games; at the same time, plastic parts are crucial factors for kids indoor play area, like the plastic spiral slide, plastic tube, plastic decoration board. They add more fun and challenges to the indoor playground.
Besides, rope net is another kind of important element which is new and popular now; it needs hand-made and takes a lot of labors and time, so its price is much higher. Some investors even make a rope net community, similar to bird nest, they are various bright colors and very attractive shapes.
At present, interactive games are one new trend for the indoor playground. It can incorporate ball pool, trampoline, slide, and sandpit. The interactive games are a high price because of their technology and interesting games.
All the above parts take up the main prices of the whole commercial playground equipment. Investors need to choose the most suitable equipment. It should feature the attractive color theme, interactive games and exclusive space for parents.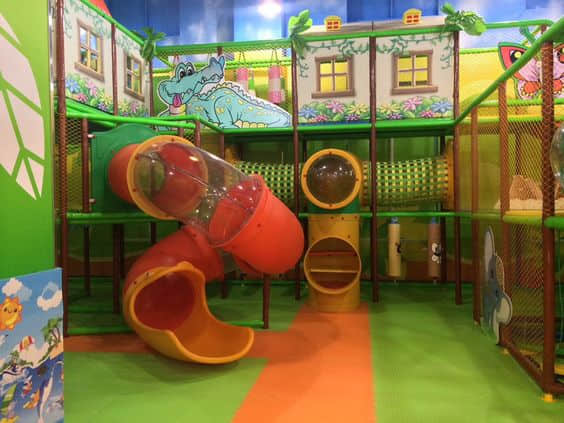 Installation
If the buyer needs to send engineers to install, he needs to pay the engineer day salary $ 100; also he needs to provide accommodation, round tickets, and visa. Therefore, indoor playground equipment installation takes up around 15 percent of the total budget,  which is the second biggest expense of total cost.
Also, the buyer can save this cost, if he installs by himself, but the premise is that the seller provides detailed instructions.
Freight and Taxes
The final prices are taxes and shipping, which will take up about 15% of the total prices.  Different countries have different freight and taxes fee.
An Investment That Pays for Itself
With the structured play, kids have the freedom to learn, socialize, and be active as they choose. Playing is an important part of growing up, and commercial indoor playground equipment has a role in that. Buying commercial playground equipment is like investing, given time, it will pay for itself.
Whether you're installing equipment, selecting the site, or calculating other costs involved with setting the equipment up, remember that Wonka Playground is always with you.