At present, the indoor playground business is in a state of vigorous development because of market demand. The number of children indoor playground is increasing significantly, but the homogeneity of indoor playground equipment is very serious and unfavorable for long time running. As leading expert in the indoor playground business, we foresee the development trend and always walk at the front of where this industry is headed. Today, we will share 7 emerging trends of indoor playground business and help investors set a clear direction and choose play equipment wisely.
4 growing trends of indoor playground equipment
1. The themed indoor playground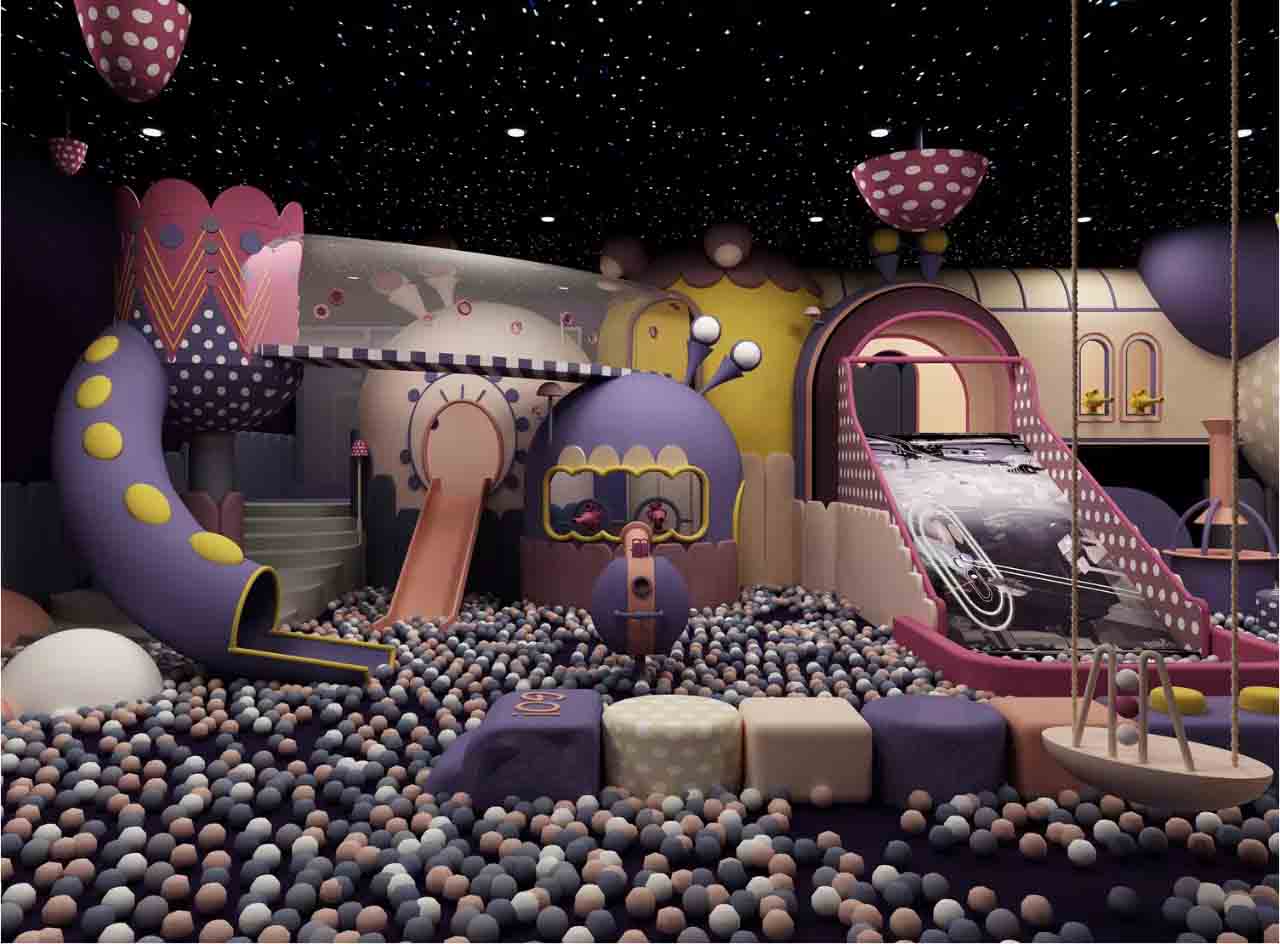 Unlike the traditional play area, the themed playgrounds not only focus on active play, but also on imaginative play. You step into a fairy tale world full of play equipment, ball pools, trampolines and slides. In a themed playground, children's fantasies come to life! Fairytale colors, unique decorations and fascinating theme, all of these factors make a themed indoor playground stand out from others. Each indoor playground equipment and decoration match with the central concept. The theme-related elements will draw kids in and bring them back again. The theme of indoor playground can vary from candy, ocean to jungle etc, depending on what is feasible for your business.
Candy theme, jungle theme, ocean theme, space theme are relatively popular indoor playground themes. For instance, the jungle themed indoor playground features various adventure play games dotted with wild animals, plants and jungle elements; the space themed indoor playground will be decorated with spaceship, spaceman and other space-related background. It is crucial to incorporate the color and shapes in a themed playground, which will help in the brand recall.
2. Family entertainment center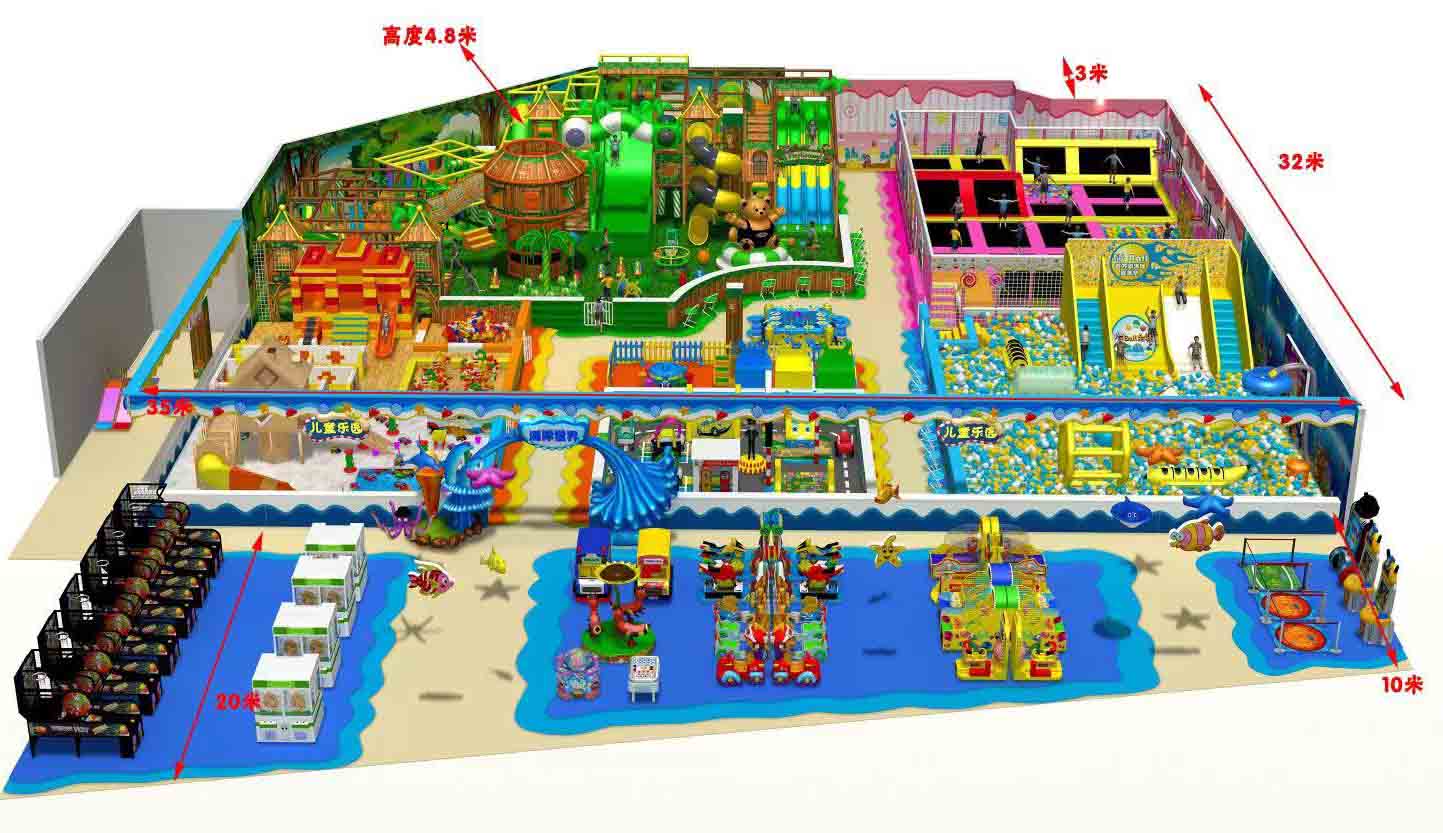 Family entertainment centers (FEC),also known as family amusement center, caters to meet fun play for all age groups. It strives to bring the greatest family fun and provide new and diverse activities for everyone to enjoy. With the development of entertainment industry, the FECs add more diverse and new games and activities marketing toward families and making every family number with a thrilling and fun experience.
Today, the FEC is updating the new play games rapidly and innovatively. We witness a variety of new play equipment has been added to the FEC, trampoline parks with interactive games, soft play equipment, zipline, rock climbing wall, ninja warrior, arcade games, VR simulator machines, and interactive sports simulator, like interactive tennis/golf/archery/football/basketball/boxing simulator and so on. As the industry continues to grow, FEC games and equipment will continue to expand and become more inclusive and diverse.
3. Combination of Animation IP and indoor playground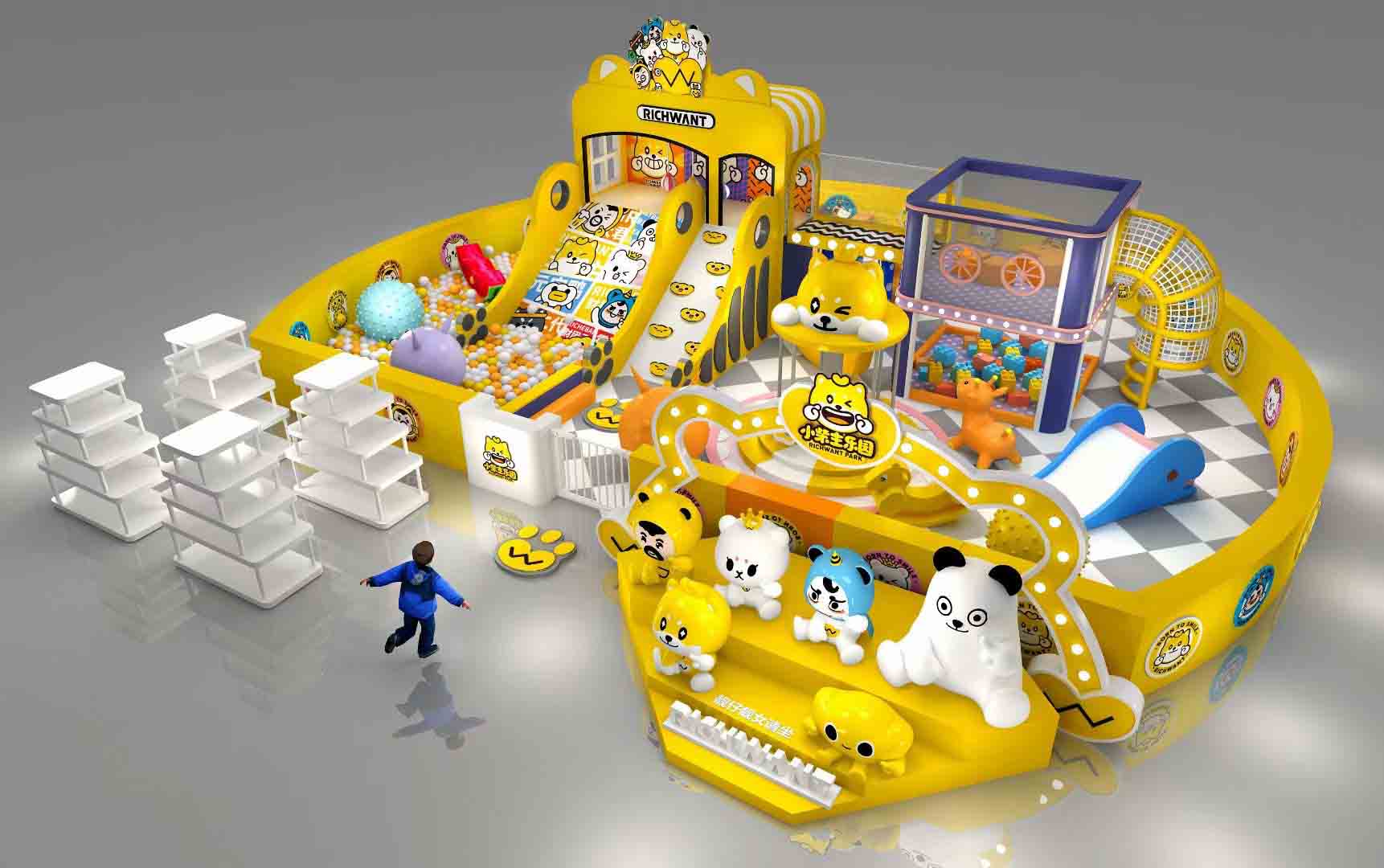 At present, the development of the entertainment industry is increasingly showing the trend of branding. A good animation IP plays a very important role in the operation of theme indoor playground. The combination of classic animation IP and children's indoor playground creates a new business model, which a is an effective means to increase passenger flow. Embed the well-known animation images into the park, making the animation works more vivid, extensible, and derivative, and restore the animation scenes with vivid and realistic methods to bring visitors a refreshing experience."Animation IP + business" has many development advantages. From the perspective of IP alone, IP itself has a strong customer adhesion. For example, Disney takes the animation brand as its core competitiveness and gradually builds an entertainment media giant through the derivative expansion of the industrial chain.Implanting the animation "IP + business" model, which plays a key role in the development of children's indoor playground. Animation IP is an important partner for children in the growth process. The value of the themed indoor playground also lies in its satisfying the emotional needs of customers. It brings happiness to the tourists through the fantasy theme environment is the soul of the animation IP.
4. Role play town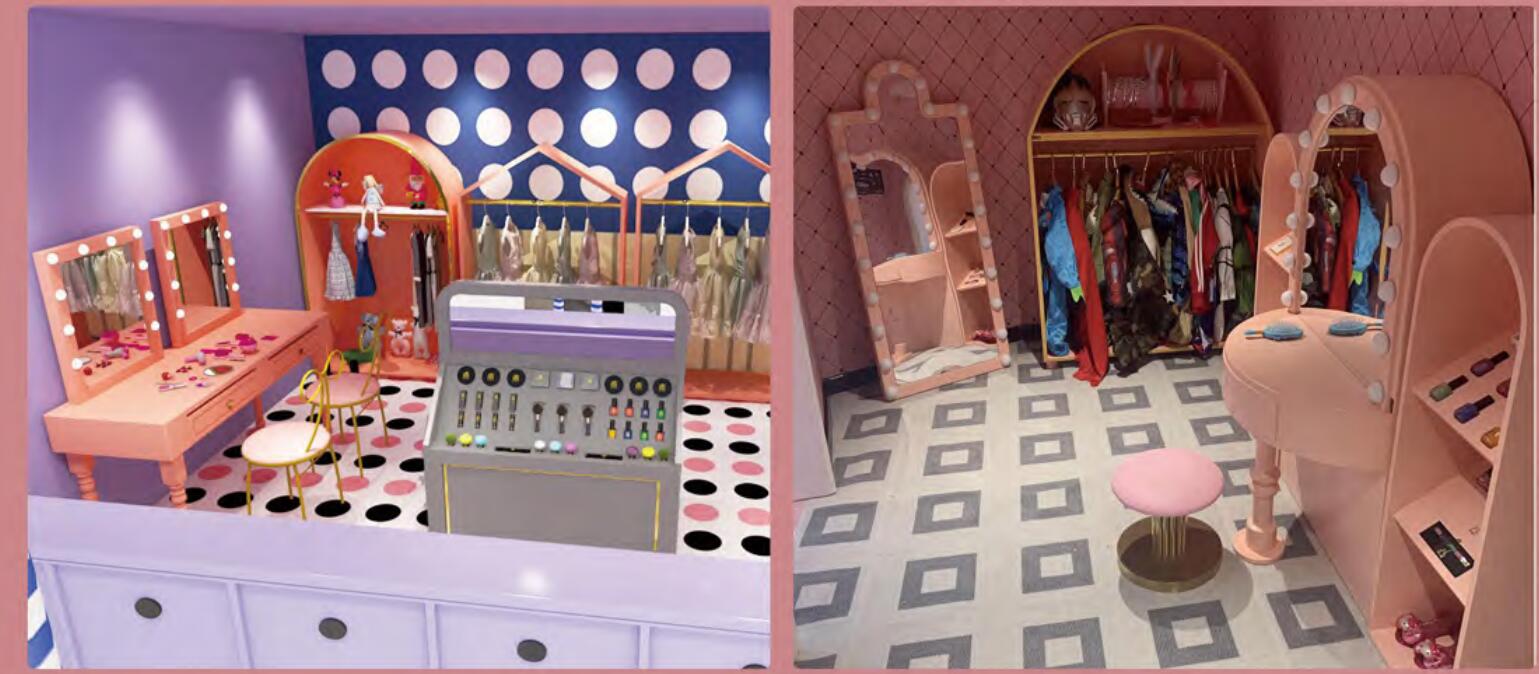 Children role play town is a place where children can learn and touch the real world by simulating and experiencing the occupations roles of adults. It refers to the social and occupational scene, and restores the industry, urban management and public facilities in the real society, and builds a mini city of children. Children can play adult professional roles in different venues, learn about the real world through play, develop career aspirations and plan for the future.
Especially in the career experience town, children can learn and understand the society; understand and learn some practical common sense and skills in life; cultivate a sense of cooperation and improve interpersonal skills in the process of role-playing; at the same time, through the simulation process of making money, to establish a correct value of money, realize that wealth is to rely on personal hard work. All these immersive experience blend learning and education together, so it is naturally accepted by the majority of parents.
Conclusion
The prospect of children indoor playground is very broad and ultimate business opportunities; therefore, only incorporating the leading trends, you can expand and flourish your indoor playground business.