If you are looking for fun for the entire family, look no more than indoor family attractions like kids  indoor play center or kids arcade. Right from young to old, the arcade games make it easy for you and the rest of your team to have fun!
There's a wide range of arcade games for you and also for your family. The whole variety of arcade games in the family entertainment center consists of games for all ages, from air hockey tables, motor racing, basketball games to VR games. Regardless of whether you're waiting for the upcoming laser tag or paintball match to open up, longing for the next kart race, or else you just want to come inside and play some video games, family entertainment center will provide all types of arcade games for the whole family.
With many brand new and traditional arcade games, the indoor play center offers fun for everybody. Whether you are challenging a friend to a game of skeeball or bike racing the latest Ferrari on-screen, our arcade games are as fun for grownups as they're for kids.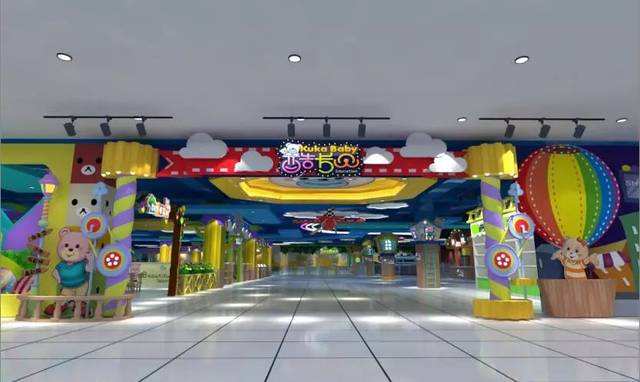 Playing for Prizes at the Kids Indoor Play Center
For kid's fun with parent approval, our kids indoor play center includes 30 nonviolent arcade games as a kid's hobby that revs up their excitement level…mainly since many of our games offer win tickets that kids can gather to trade in for exciting prizes.
Aside from video games, we also provide old-style favorites such as Air Hockey and Skeeball which may bring back wonderful thoughts of your own shore trips and endless time spent in arcades yourself. At this point, you get to play with your boys and girls and watch your children take on each other in kids' fun games at our indoor playground center.
Video games like Disco Duck and also Dance Revolution are common kids' fun favorites which will get them moving and flaunting their dance skills in this kids' fun and games region.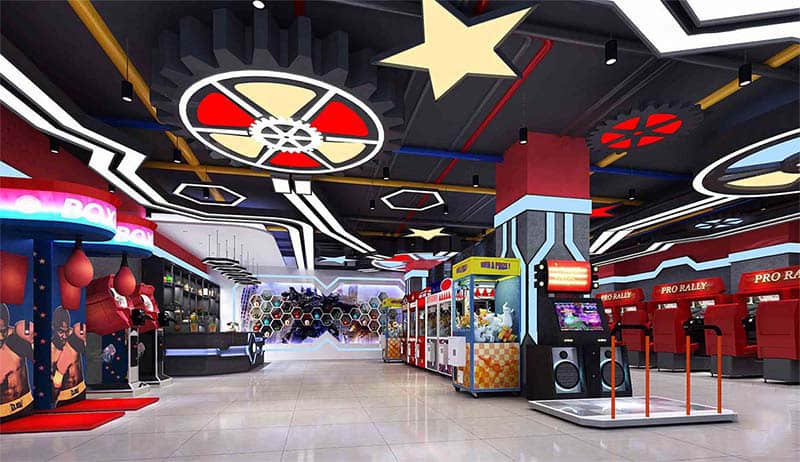 Kids Birthday Parties and Indoor Games Center
Whenever your kids' birthday celebration takes place, the arcade center is a place where most of the birthday party guests can meet to play games of their choice, right from old-school Skeeball to kid-favorite video games. Kids are able to make their own selections and have their own unique kind of fun, instead of being caught up in a party room bored to death by a single planned activity at a less-fun party than one organized here. Given the chance to customize their own play, kids will have a far better time and your kid will go back to school seeing and hearing raves about his or her super-fun birthday party.
What you can do with all of those winning prize tickets? Kids can also trade in their own tickets for their own personal prizes, or everybody can combine their win tickets to get a bigger prize that they will give to a friend who was ill and missed the party. That is a great lesson for kids!
The Benefits of Indoor Play Center
Kids playing around the streets playing hop-scotch, hide And seek, cricket, etc. is one thing you don't see usually in the present day and age, due to busy life styles and lack of open play zones. Playing freely is very important for children to relax and also have fun; rather, most kids today spend their time inside the house watching television. Indoor play areas have proven to be an outstanding choice as locations to take your kids to, where they can have fun, be lively and most importantly play in a secure, clean and beautiful environment. Most specially designed indoor playgrounds will have slides, ball pools, tunnels, bridges, trampoline springs, adventure zones and some other soft play equipment which can keep kids engaged for several hours. Here are a few of the numerous benefits of indoor play areas for kids:
1. Development of Social Skills
Kids play center helps children to be socially conscious and it also helps them obtain confidence to socialize with others. Through playing kids learn about concepts like winning, loosing and playing fair and also build problem-solving abilities. Indoor game center gives kids that opportunity to interact socially with others and to build such skills.
2. Keeps them lively and Healthy
Kids engaged in common physical activity are much healthier, both physically and mentally. Physically active children are more likely to be more academically inspired and attentive. Indoor play areas serve as great options to keep kids busy and active.
3. Promotes Creativity during their time period in indoor play areas
Children are often faced with circumstances and challenges that help them build vital skills. Interacting with others helps build their mind. Kids learn to be more innovative and curious. Moreover, it helps them learn from each other. A lot of well designed indoor game centers are also well furnished with cafes, so while moms and dads sip on a cup of coffee and catch up on some work or just unwind, their kids have the mobility to explore and build their creativity in a secure and safe environment.
4. Security and Safety
Most indoor play zones use equipment that is very soft and well padded, which creates the best safe play area for children. The equipment is particularly designed to keep kids from hurting themselves. Indoor play zones also have play managers who monitor the children while playing, to guarantee smooth and injury free play. They're also well equipped with CCTV surveillance cameras and first aid kits for children.
5. An Alternative for a Very Hot or Stormy Day
Unpredictable weather makes kids stay at home. During such times indoor play zones serve as the best place for children to be entertained, to stay lively and also have a great time. Taking your kids to an indoor play space is an excellent way to give them 60 lively minutes and on top of that, it's "Exercise in Disguise" as the children are just having great fun… Jogging, Jumping, Climbing, Creeping, Sliding… Play is what children do best!!
6. The Best Place for Birthday Parties
Indoor play areas are beautiful and they are also fun filled destinations, which help to make them a perfect venue for children's birthday parties. Kids can pick from a range of exciting and entertaining activities in a secure and safe environment. A good indoor play spot will assist you with nearly everything right from organizing a customized theme party to planning for mascots, and it also takes care of all your food and beverage demands. A birthday party planner will also be present to help you plan the best birthday party for your kids.