Pretend Play | Role Play in Different Occupations
Pretend play is a type of commercial indoor playground project that is very popular with families.
Designed for 3-12 years old children, pretend play is a self-management simulate city. In pretend playhouse, there are a total of a variety of occupations that children can experience. Children will get paid after completing his or her job. Through working hard and gaining money, children will learn how does society work, the social division of labor; at the same time, they will enjoy the happiness of working and salary-paid.
In pretend play, children will challenge different kinds of occupations, and encounter different difficulties. It is a good way to cultivate the courage to overcome difficulties and improve the overall quality; meanwhile, Pretend Play lets children grow up in frustration, growth in the experience, so it is to temper the child's will and builds confidence.
There are different pretend playhouses, like Sushi Shop, Dentist house, Farm, Flower Shop, Fire Station, Bank, Supermarket and so on. All of the pretend play can be customized. These four playhouses are the most popular ones, so we will introduce them in details:
1. The police station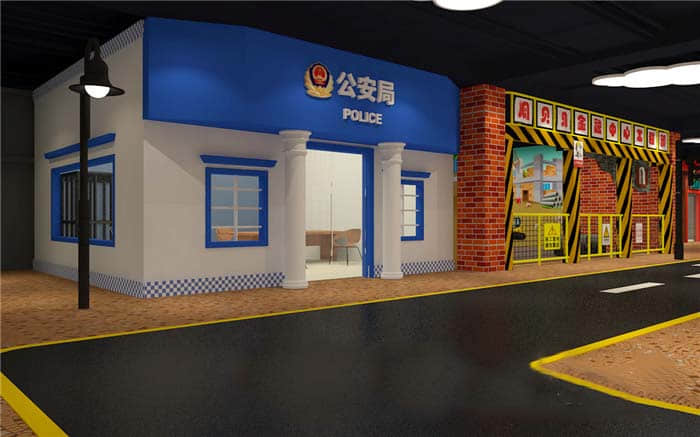 Inside the Police Station, children will be dressed in uniform and patrolled by well-organized teams. Some of them will play the police, some will play bad guys. The police will arrest the bad guys and the bad guys explain the bad things they did. The police will educate the bad guys, tell them the right values, and let them know why they are wrong. In this process, children will be very proud of being the police; and also let them know what is right, what is wrong, and establish the correct right and wrong value.
2. Hospital
When it comes to hospitals, many children are scared. For them, going to the hospital means to get an injection, this is what they are most afraid of. However, in my town, Hospital Experience Hall will bring children with curiosity and basic medic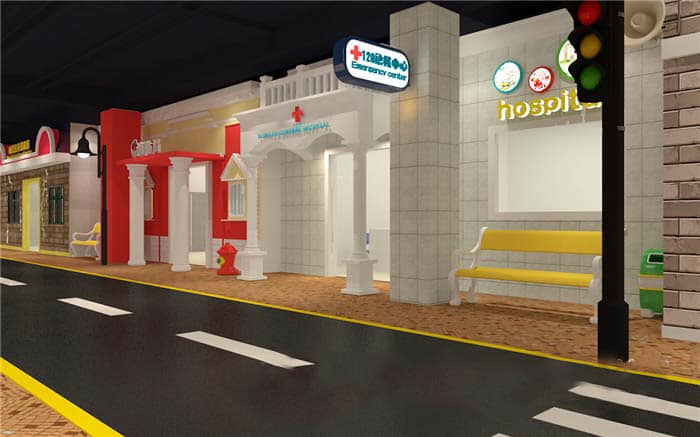 al knowledge. They are no longer afraid, to understand the sick to go to the hospital, taking medicine or injection will make them as soon as possible to restore health.
Here, they learn to know basic human organs, know how to use a thermometer, a stethoscope, and how to make an injection.  Children wear nurses' clothes to soothe and take care of their patients, a process that allows them to understand how their parents take care of their hard, and how to take care of themselves and others.
3. Cake workshop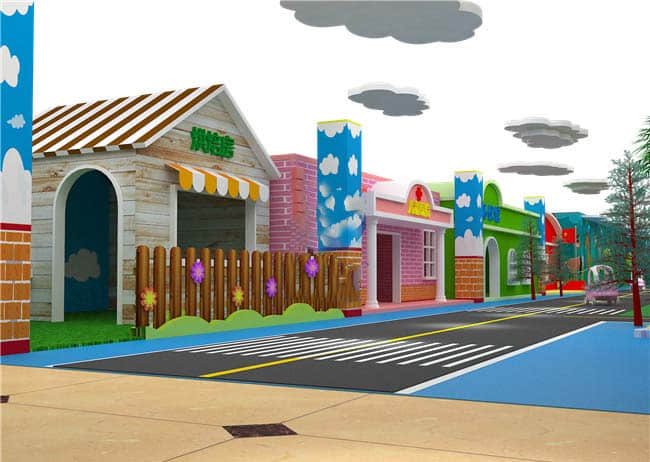 The cake is one of the children's favorite food. At the Cake Workshop, children wear chef's clothes and hats, learn about the ingredients used to make the cake, the kitchen utensils they use, and the production process. Finally, they make their own, unique cake under the guidance of the staff. This will surely bring unlimited surprises and full of happiness.
4. Beauty salon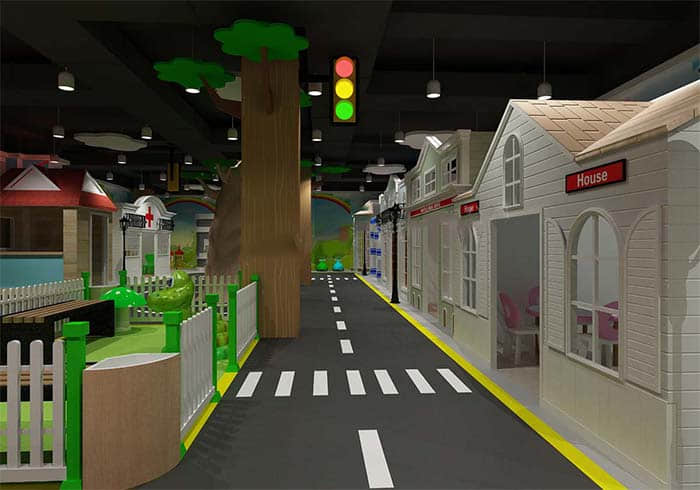 In the beauty salon, the child is the designer's role. Although they are little, there are many bizarre ideas in the brain. They can experience design and creative accomplishment just like adults. This not only stimulates their creativity and talent but also enhance their sense and pursuit of improvement of beauty.
In addition to the above pretend play, Wonka Playground can customize any other plays of life.  Pretend play is like a mimic society where children will learn different aspects of daily life. It is a very effective way to let them know how to work hard, how to gain, how to love and care others and cherish everything they own.